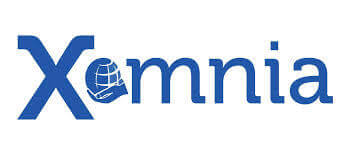 Xomnia
A cutting edge artificial intelligence company...
Xomnia supports organisations in big data related challenges and opportunities. We convert data into actual business value by applying data mining and machine learning techniques. Our ultimate goal is to incorporate all relevant data in easy to use artificial intelligence solutions that can reason, gather knowledge, learn, plan, communicate, predict, perceive and manipulate objects. We pursue our goals with a team of highly skilled data scientists using the right tools with a solid background in machine learning.
Big data analytics company Xomnia was founded early 2013 and has been growing rapidly ever since. Working for both corporate clients (e.g. TUI International and Samsung Benelux) as well as (semi-)governmental organisations (e.g. Gemeente Amsterdam and UWV) and amplified by strong business partners (e.g. Vrije Universiteit Amsterdam, Ordina and Active Professionals) Xomnia has established a solid foundation to attract and maintain the best in class data scientists to work on a wide variety of challenging data science projects.
More info xomnia